Although most of us learn the ropes of music recording/production using a computer, there are many who don't fancy using a computer for their recording needs, that is why stand-alone multi-track recorders are so popular.
Standalone or SIAB (Studio In A Box) recorders may look like a complex instrument to beginners but the fact is that it makes it easier for anyone (including beginners), to get the music recorded with little fuss. And all those controls (knobs/sliders) are actually quite comfortable to use.
Best Tascam Multitrack Recorders
Tascam is a popular brand that makes a wide-range of studio/recording equipment, and caters to every segment of the sound and music industry. Tascam also makes some of the best multitracking units available, and they have a range of products (including budget ones) under this category.
Here are the best Tascam Multitrack recorders.
TASCAM DP-008EX Digital Portastudio 8-Track Portable Multi-Track Recorder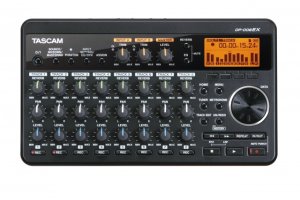 The TASCAM DP-008EX Digital Portastudio is a simple, yet feature-laden multitrack recorder, available for a very reasonable price. The 8-tracks allows you to increase your instrumental possibilities. Because of the low price, uou don't get a lot of control knobs PER track (you need to go to the software for that). USB provided for computer connection, allows CD-Quality Recording, has high-quality built-in Stereo Condenser Microphone, two XLR mic/line with +48V Phantom Power, 2G SD Card and AA Batteries Included.
Buy on zZounds
Tascam DP-03SD Multi-Track Recorder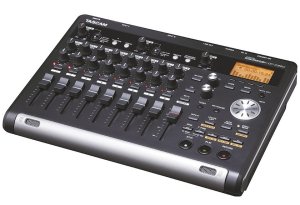 The TASCAM DP-03SD is compact, easy to use multitrack rcorder and comes with more features. You can import WAV files from USB, has a built-in stereo condenser microphone, two XLR microphone inputs with phantom power, track editing, auto punch and bounce features, mastering effects like EQ and compression for individual tracks or the overall mix. Buy on zZounds