Although most of us learn the ropes of music recording/production using a computer, there are many who don't fancy using a computer for their recording needs, that is why stand-alone multi-track recorders are so popular.
Standalone or SIAB (Studio In A Box) recorders may look like a complex instrument to beginners but the fact is that it makes it easier for anyone (including beginners), to get the music recorded with little fuss. And all those controls (knobs/sliders) are actually quite comfortable to use.
Tascam Multitrack Recorders
Tascam is a popular brand that makes a wide-range of studio/recording equipment, and caters to every segment of the sound and music industry. Tascam also makes some of the best multitracking units available, and they have a range of products (including budget ones) under this category.
Best Tascam Multitrack Recorders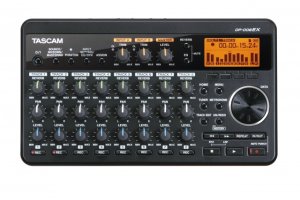 TASCAM DP-008EX Digital Portastudio 8-Track Portable Multi-Track Recorder

The TASCAM DP-008EX Digital Portastudio is a simple, yet feature-laden multitrack recorder, available for a very reasonable price. The 8-tracks allows you to increase your instrumental possibilities. Because of the low price, uou don't get a lot of control knobs PER track (you need to go to the software for that). USB provided for computer connection, allows CD-Quality Recording, has high-quality built-in Stereo Condenser Microphone, two XLR mic/line with +48V Phantom Power, 2G SD Card and AA Batteries Included.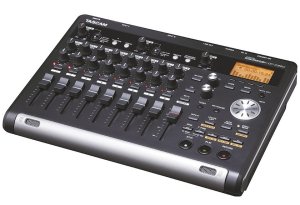 Tascam DP-03SD Multi-Track Recorder

The TASCAM DP-03SD is compact, easy to use multitrack rcorder and comes with more features. You can import WAV files from USB, has a built-in stereo condenser microphone, two XLR microphone inputs with phantom power, track editing, auto punch and bounce features, mastering effects like EQ and compression for individual tracks or the overall mix.