Folk musical instruments guide. Classical instruments is back in vogue, and its also the best way to get back to your roots, and to know more about your culture. Besides having unique sounds, classic instruments also have their own rich history.
Good Time to Play a Folk Instrument
If you already play some music instrument or have taken music lessons in the past, its probably a good time to pick one of these folk/classical instruments and play music just as your ancestors did long back.
In fact, most music teachers are also encouraging beginner music students to pick up folk instruments as their first musical instrument to learn.
Here we take a look at some of the popular folk music instruments.
Ukuleles
The ukulele is a popular folk instrumentalist, thanks to its portability, and sweet voice. You also get acoustic-electric ukuleles that come with electronics and pickups suited for live playing. Also great for kids to learn.
Harmonicas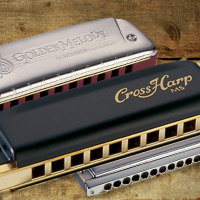 Harmonica is available in several keys and styles, and its simple to learn. Pros should own harmonicas in various keys as it will allow you to play in a variety of styles.
Accordions
These are bellows-driven, box-shaped musical instruments. Once considered cool, the accordion had faded into oblivion, but is making a strong comeback now.
Melodicas
The melodica is like a keyboard and harmonica rolled into one instrument (its an acoustic instrument). Lightweight and portable, and its it's polyphonic. Finally, keyboardists have an instrument that they can bring to the campfire!
Banjos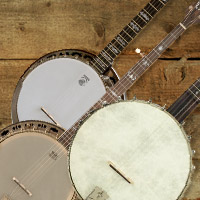 Banjo's twangy, percussive sound can be heard in several styles of folk music. Casual players or beginners will find it easy to learn the basics of a stringed instrument on a banjo, because of its slim neck and five strings.
Mandolins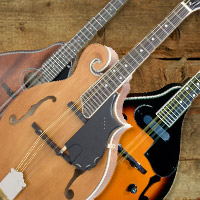 For ages, Mandolin has served as a great lead instrument in folk music, thanks to its chiming and resonant tone which makes it suitable for playing melodies.
So pick up any of these folk/classic instruments, and get back to your roots. Each of these instrument has its own rich history and unique sound, so start playing one of these legendary folk instruments.