Discounts & Deals: Find the best deals & prices, including used ones with price cuts. Shop for a great selection of musical instruments – keyboards, guitars, school band, sound equipment and more.

Here we have gathered the best deals, discounts, offers (on both new as well as used instruments) to make music gear / recording gear available at slashed down prices to you.
Save Big Dollars here…
Limited Stock…For the early thinkers and quick movers!

---
Deals on Walmart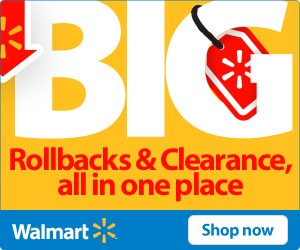 Deals on Newegg.com
Holiday Gift Guide at Newegg.com!
Deals on Amazon.co.uk
Deals on Amazon.de
Deals on zZounds

'Clearance' Available in Limited Quantities – Act Now
Blowouts on Music Accessories
Headphones, Cables, Headphone Amps, Metronomes, and more
Blowouts on Keyboards and MIDI
Synthesizers, Home keyboards, Digital Pianos, Controllers, Samplers, Sound Modules, Amps, & Accessories
Blowouts on Guitars, Amps and Effects
Electric Guitars, Acoustic Guitars, Acoustic-Electric Guitars, Amps, Effects , Folk Instruments, Electric Violins, guitar Accessories
Blowouts on Bass Guitars, Amps, and Effects
Amps, Electric, Acoustic, Effects, Parts
Blowouts on Guitar Accessories
Blowouts on various Guitar Accessories such as bags, strap, & more
Blowouts on Recording gear
Microphones, Mixers, Signal Processors, Studio Monitors, Stereo Mastering, Multitracks, Accessories
Blowouts on Computer Music gear
Audio Interfaces, DJ Control Surfaces, Mixing Surfaces, Computers, MIDI Interfaces
PA Speakers, Wireless Systems, Signal Processors, Power Amps, Mobile Equipment Racks, Systems, Powered Mixers, Accessories, In-Ear Systems
Blowouts on Music Accessories
Headphones, Cables, Headphone Amps, Metronomes, and more
Deals on Guitar Center
Deals on Musician's Friend
Holiday Gift Guide: Find the Best Gifts for Musicians
More Links
Unique Musical Gift Items | Bestsellers in Musical Instruments | Used Music Gear
If you're looking for great deals, bargains on a wide range of musical instruments, this is the place to be (our the Musical Instruments Sales and Deals page). This is your one-stop shop for savings and specials on musical instruments and gear (keyboards, digital piano, electric guitars and keyboards to ukuleles, amplifiers, microphones, and recording equipment).
Experienced musicians will like the blowout deals (used and refurbished items). Beginners, looking for new instruments and beginners kits, as well as learning software and accessories like strings, bags & cases, and more, can checkout our bestsellers and beginner kits section.
Looking for something for your kids? Checkout our mini/toy keyboards, kid-sized guitars, kids drums sets, ukuleles, harmonicas, and recorders.
Do come back to check this page, as these deals keep on changing.