Band & Orchestra Musical Instruments: Students and experienced musicians can find a wide range of band & orchestra instruments and accessories – brass, woodwind, orchestral, marching, concert and children's instruments.
Students
The best form of music to hear is when several instruments play together in harmony and synchronization, and that's what a band / orchestra is all about. Playing an instrument with others is a great way to add music to your life; and there are many who love playing music in a band or orchestra, be it classical chamber music or peppy marching band performances.
Whether you're a beginner looking for a student-quality instrument or an experienced professional, you'll find a wide range of quality band & orchestra instruments and accessories. We have reviewed a wide selection of brass, woodwind, orchestral, marching, concert and children's instruments.
ORCHESTRAL STRINGS

String instruments, including cellos, violins, and violas from some of the most popular names in orchestra instruments, including Mendini, Yahama, and Cecilio. You will also find instrument accessories, such as resin for your bows and replacement strings.
Recommended string instruments:
BRASS

Brass instruments and woodwinds are great starting instruments for younger band and orchestra students. French horns, baritones, bugles, sousaphones, trumpets, cornets, and euphoniums come in a variety of finishes and metal plating, so you can choose the right equipment recommended by the music teacher. You can even find colored trombones for maximum pep and school spirit.
Recommended brass instruments:
WOODWINDS

Woodwind instruments include bassoons, clarinets, English horns, and oboes, to flutes, piccolos, recorders, and saxophones. You'll also find the accessories and parts to keep your instrument clean and to protect your sound quality and investment.
Recommended Woodwind instruments:
Percussion Instruments

Band and orchestra percussion instruments include snares, basses, sticks, mallets, and accessories. For marching bands, you will also find carriers and slings that drum lines need to hold up their drums. They're strong and reliable, freeing your hands to rap out intricate beats and drum rolls. Band and orchestra cymbals are ideal for pieces that require their colorful and dramatic splashes of sound.
Keyboard Instruments

Most popular Keyboard instrument is the piano, although more and more people are owning digital pianos nowadays, as opposed to acoustic pianos. You can read all about keyboards and pianos here.
Featured Band/Orchestra Instruments
Band and orchestra music instruments for those who want the best.
Recommended Band & Orchestra Musical Instruments
Checkout these great band and orchestra music instruments. From the budding violinist, to the master of jazz saxophone, you'll find quality band and orchestra instruments for all your musical requirements.
Beginner string instruments: Violin, Viola, Cello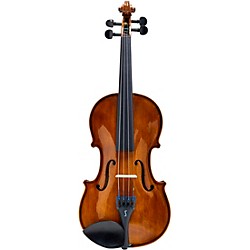 Stentor Student II Series Violin Outfit 3/4 Outfit

Hand-carved selected tone woods, ebony pegs and fingerboard, a good student wooden bow with an ebony frog, and rope core strings. The outfit comes complete with a lightweight case with accessory pockets and carrying strap. Available in sizes: 4/4, 3/4, 1/2, 1/4, 1/8.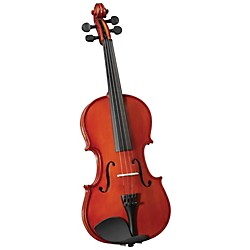 Bellafina Prelude Series Viola Outfit

The kit comes with a 15.5 in. viola, a case and a brazilwood round bow. Ships with D'Addario Prelude strings. The viola features solid spruce back and sides, a solid maple neck with a beautiful oiled finish. The fingerboard and fittings are ebonized hard wood. There is a composite tailpiece with 4 fine tuners, and a Stradivarius-style chin rest.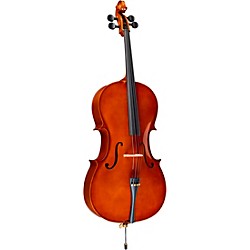 Etude Student Series Cello Outfit 1/2 Size

Laminated maple top cello, rugged construction. Solid maple neck with oiled finish. Comes with standard gig bag and a brazilwood French bow.
Beginner wind instruments: Flute, Clarinet, Saxophone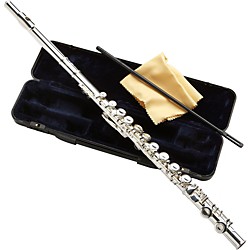 Etude Model EFL-100 Student Flute

The Etude EFL-100 flute features a silver-plated head, body, and foot. The C foot and offset-G key makes it easier for those with smaller hands.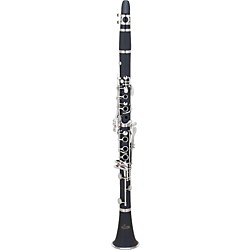 Allora Student Series Bb Clarinet

The Allora AACL-336 Bb clarinet comes with a 0.577″ cylindrical bore, features durable ABS plastic resin body. Includes molded case, mouthpiece, ligature and cap.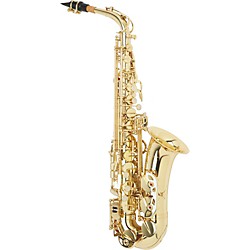 Etude EAS-100 Student Alto Saxophone

The Etude EAS-100 is great for learning the alto saxophone. Features a nice, strong metal palm rest. Includes case, mouthpiece, cap, and ligature.
Band and orchestra music instruments
Band and Orchestra Instruments Guide
Here you will find a full line of band and orchestral instruments, including brass, woodwinds, string instruments, marching and classroom musical equipment. You will find everything here – cellos, flutes, bassoons, oboes, and background brass like trombones, tubas, baritone horns, and French horns. You will also find every orchestral accessory like strings, bows, reeds, and more.
Beginners, experienced musicians, professional players can find all their band and orchestra instruments here – from student-quality instruments, through intermediate, into professional and intricate handmade masterpieces. You will also find every imaginable accessory including cases, staging, megaphones, whistles and more.
Recorders, hand drums, and xylophones are a great way to start your kids music education.
The Four Families of the Orchestra
The musical instruments in an Orchestra can be categorized into four families (depending on how the instrument produces vibration).
String Family: violin, viola, cello, bass (played using a bow or plucked)
Woodwind Family: Saxophone, Oboe, Bassoon
Brass Family: Trumpet, Trombone, Tuba, French Horn
Percussion Family