Band & Orchestra Musical Instruments: Students and experienced musicians can find a wide range of band & orchestra instruments and accessories – brass, woodwind, orchestral, marching, concert and children's instruments.
Students
The best form of music to hear is when several instruments play together in harmony and synchronization, and that's what a band / orchestra is all about. Playing an instrument with others is a great way to add music to your life; and there are many who love playing music in a band or orchestra, be it classical chamber music or peppy marching band performances.
Featured Band/Orchestra Instruments
Band and orchestra music instruments for those who want the best.
Recommended Band & Orchestra Musical Instruments
Checkout these great band and orchestra music instruments. From the budding violinist, to the master of jazz saxophone, you'll find quality band and orchestra instruments for all your musical requirements.
Beginner string instruments: Violin, Viola, Cello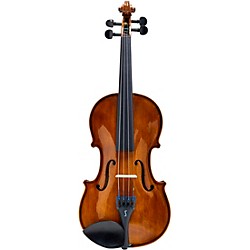 Stentor Student II Series Violin Outfit 3/4 Outfit

Hand-carved selected tone woods, ebony pegs and fingerboard, a good student wooden bow with an ebony frog, and rope core strings. The outfit comes complete with a lightweight case with accessory pockets and carrying strap. Available in sizes: 4/4, 3/4, 1/2, 1/4, 1/8.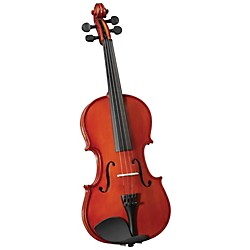 Bellafina Prelude Series Viola Outfit

The kit comes with a 15.5 in. viola, a case and a brazilwood round bow. Ships with D'Addario Prelude strings. The viola features solid spruce back and sides, a solid maple neck with a beautiful oiled finish. The fingerboard and fittings are ebonized hard wood. There is a composite tailpiece with 4 fine tuners, and a Stradivarius-style chin rest.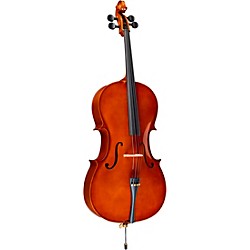 Etude Student Series Cello Outfit 1/2 Size

Laminated maple top cello, rugged construction. Solid maple neck with oiled finish. Comes with standard gig bag and a brazilwood French bow.
Beginner wind instruments: Flute, Clarinet, Saxophone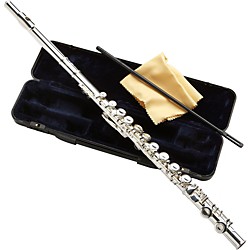 Etude Model EFL-100 Student Flute

The Etude EFL-100 flute features a silver-plated head, body, and foot. The C foot and offset-G key makes it easier for those with smaller hands.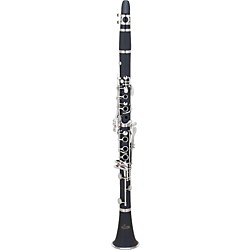 Allora Student Series Bb Clarinet

The Allora AACL-336 Bb clarinet comes with a 0.577″ cylindrical bore, features durable ABS plastic resin body. Includes molded case, mouthpiece, ligature and cap.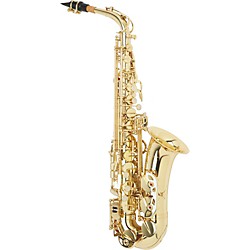 Etude EAS-100 Student Alto Saxophone

The Etude EAS-100 is great for learning the alto saxophone. Features a nice, strong metal palm rest. Includes case, mouthpiece, cap, and ligature.
BRASS
Concert Band Real Silver Plated Trumpet
Anaxa Bb trumpet, with fast smooth valve response, smooth slides. Produces beautiful sound and is endorsed by Teachers as well as Musicians.
Traditional Metal French Horn
Traditional Metal French Horn, 11″H, 6″W
WOODWINDS
Yamaha YRS24B Soprano Recorder
Surprisingly good sound quality, ideal for all music educators and hobbyists. It comes with a canvas carrying bag, simple instructions, and a fingering sheet.
Gold Lacquer E Flat Alto Saxophone
Perfect for students and a great addition to players of any level. The tone is deep and rich, package includes: hard case, neck strap, a mouthpiece with reed and cap, a box of 10 reeds (size 2.5″), a polishing cloth, cleaning rod, and a pair of white gloves to keep your instruments spot free when being played.
ORCHESTRAL STRINGS
Full Size Mendini Solid Wood Violin
Full Size violin with solid wood spruce top, maple back, neck and sides with beautiful satin varnish finish. It has an alloy tailpiece with 4 built-in fine tuners and you get a Brazil wood bow. Includes: hard case, shoulder rest, 2 bridges, quality rosin cake, and extra set of violin strings.
Cecilio Solid Wood Electric/Silent Violin
Suitable for Students, or experienced Violinist, and can be used for practicing, recording in studio or performing on stage. The Cecilio electric violin allows you to practice without disturbing others, the 1/8″ output jack allows it to be connected to external amps or PA systems (1/4″ to 1/8″ cable included), it also has a line-in jack for practice with a background track. Package includes hard case, a bow, rosin, bridge, pickup, aux cable, and headphones.
Band and orchestra music instruments
Band and Orchestra Instruments Guide
Here you will find a full line of band and orchestral instruments, including brass, woodwinds, string instruments, marching and classroom musical equipment. You will find everything here – cellos, flutes, bassoons, oboes, and background brass like trombones, tubas, baritone horns, and French horns. You will also find every orchestral accessory like strings, bows, reeds, and more.
Beginners, experienced musicians, professional players can find all their band and orchestra instruments here – from student-quality instruments, through intermediate, into professional and intricate handmade masterpieces. You will also find every imaginable accessory including cases, staging, megaphones, whistles and more.
Recorders, hand drums, and xylophones are a great way to start your kids music education.
The Four Families of the Orchestra
The musical instruments in an Orchestra can be categorized into four families (depending on how the instrument produces vibration).
String Family: violin, viola, cello, bass (played using a bow or plucked)
Woodwind Family: Saxophone, Oboe, Bassoon
Brass Family: Trumpet, Trombone, Tuba, French Horn
Percussion Family